M-1 before summer: slimming goal
Every year, when the sunny days are back and we are already dreaming of skirts and swimsuits, an unfortunate reality imposes itself on us, our capitons.
Almost 90% of women involved after 25 years!

Cellulite, "orange peel", capsules ... so many terms that come back to describe in reality a mass of adipose cells, subcutaneous, visible to the naked eye and therefore particularly unsightly.

Generally located on the hips, buttocks, thighs, the capitons concern all women, thin as round, and it is very difficult to get rid of.

Fortunately, adapted cosmetics can be valuable allies.
Exit orange peel


Slimming Gel Anti-Cellulite - Disinfectant

EffiDerm® Slimming Gel Anti-Cellulite has a formula concentrated in extracts of fucus and ivy, chosen for their draining effects which promote the desorption of the tissues, the elimination of Water, toxins, subcutaneous fats and capsules.

The stimulating action of Horse Chestnut also encourages drainage by activating microcirculation for better drainage.

The essential oils of juniper and grapefruit act in synergy, to refine the silhouette, fight against the cellulite and act on the retention of water.

It is ideal for short or extended massage.
Gone are the unsightly curls!




Slimming Gel Burn-Fat - Thermo-active

EffiDerm® Fat Burning Gel is rich in Guarana and Caffeine which helps to relieve the discomfort of the tissues, stimulate the dislocation of the fatty masses and promote a loss of fat mass And centimeters on the targeted areas.

The essential oils of cedar and cypress that it contains activate the circulation and facilitate the refinement of the silhouette by the elimination of stored greases and water.

Capsicum, for its part, activates the micro-circulation by providing a gentle sensation of warmth, for a reinforced grease-break effect. The silhouette is refined and redesigned!



 



 
 EXPERT'S WORD: ALINE CHORETIER Professional aesthetics and high-level sportsman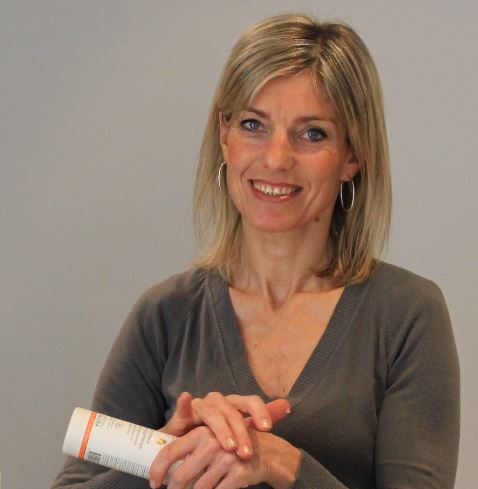 Applying a cream naturally leads to performing an unsightly area massage.

This one plays a very important role and must be carried out conscientiously. Indeed, it stimulates blood circulation, promotes the detachment of fat reserves and strengthens; Thus the smoothing action of the cream. During treatment, I usually apply EffiDerm® Thermo-Acid Slimming Gel and then apply EffiDerm® Anti-Cellulite Anti-Cellulite Gel to the areas to be treated.

I then make a modeling pressed in order to penetrate a maximum of product. The active ingredients facilitate the disengagement of the tissues and stimulate the dislocation of the greasy clusters. This slimming care program stimulates elimination and improves skin tone. The skin is visibly smoother!